AME's Co-Directors Present: The Sleep Prescription and The Stress Prescription, science-based books focused on reducing your stress and improving your sleep in just seven. 
Available for purchase NOW!

From renowned sleep scientist Dr. Aric Prather, a book offers a simple yet powerful seven-day plan to improve your sleep and unlock your best rest. Dr. Matthew Walker of the New York Times bestseller "Why We Sleep" calls it "Vastly knowledgeable and genuinely brilliant . . . An easy yet most effective how-to guide on sleep." Sleep is a crucial facet of our well-being, as essential as food, water, and oxygen. So, why is it often so challenging? Dr. Prather runs one of the world's most successful sleep clinics and has spent years studying the impact of sleep on emotional well-being and physical health. In The Sleep Prescription, he shares the powerful solutions that he uses to help his patients at the clinic achieve healing and restorative sleep. His simple yet deeply effective and science-based techniques will help you lie back and let sleep work its magic. Over the course of seven days, this book will teach you how to get out of your own way, so that your body can do effortlessly what it was built to do: sleep well.
---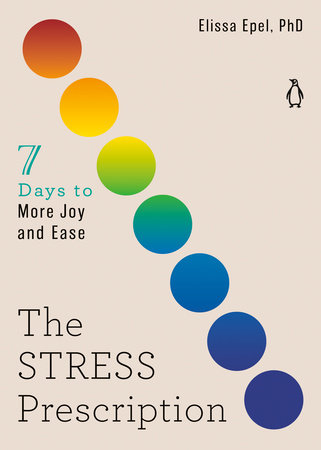 And from world-renowned psychologist and New York Times–bestselling author Dr. Elissa Epel, a simple yet powerful plan to turn your stress into your strength in just seven days. Adam Grant, author of Think Again says "It's not just a manual for managing stress—it's a toolkit for preventing it." We can't avoid stress - in the form of deadlines, personal crises, and global uncertainties. However, we can still embrace it and transform it, which Dr. Epel illustrates in The Stress Prescription by distilling decades of research, infused with wisdom, into a practical yet transformative seven-day plan to help you harness stress through more positive challenge and purpose. Dr. Epel shows us how we can "stress better"—by training our minds and bodies to shift towards a flexible, beneficial stress response that can actually enhance health. You will develop a more robust mindset, build the resources you need to turn stress into strength and fill your days with more joy, connection, and ease.
Both books are available to order now!