Before bed, opt for a soothing chamomile drink, a tea shown to improve sleep quality, mixed with warm steamed milk and honey. 
Or, try a lavender milk beverage with ingredients to boost your mood and help you sleep!
Honey Chamomile Tea Latte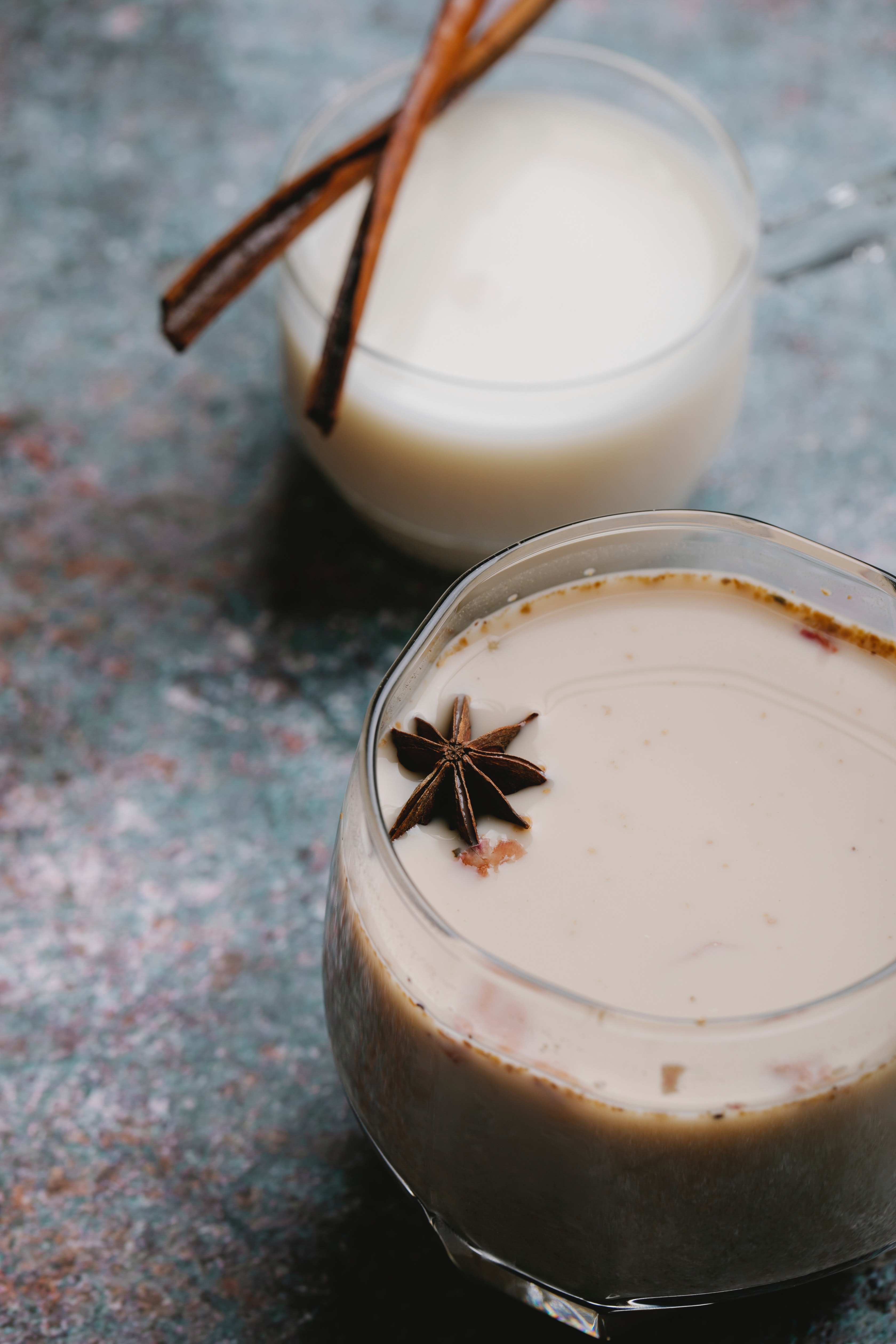 Ingredients:
1 1/2 cups of water 
4 chamomile tea bags 
1 1/2 cups of cold whole milk, coconut milk, or other non-dairy milk 
1 tbsp of honey 
Ground cinnamon, for serving 
Instructions: 
Bring the water to a simmer in a small saucepan. Remove from the heat and add the tea bags. Cover and steep for 10 minutes. Meanwhile, heat the milk in another small saucepan over medium heat. Whisk constantly until warm and frothy, about 5 minutes. 

Discard the tea bags from the saucepan of tea, add the honey and stir until dissolved. 

Divide the warm tea between 2 mugs. Divide the frothed milk between the 2 mugs, reserving a bit of the foam with a spoon if you can. Stir gently to combine. Top with the reserved foam, sprinkle with a ground of cinnamon, and serve immediately. 
---
This recipe was created Sheela Prakash at the Kitchn. See the original article here. 
Lavender Milk Tea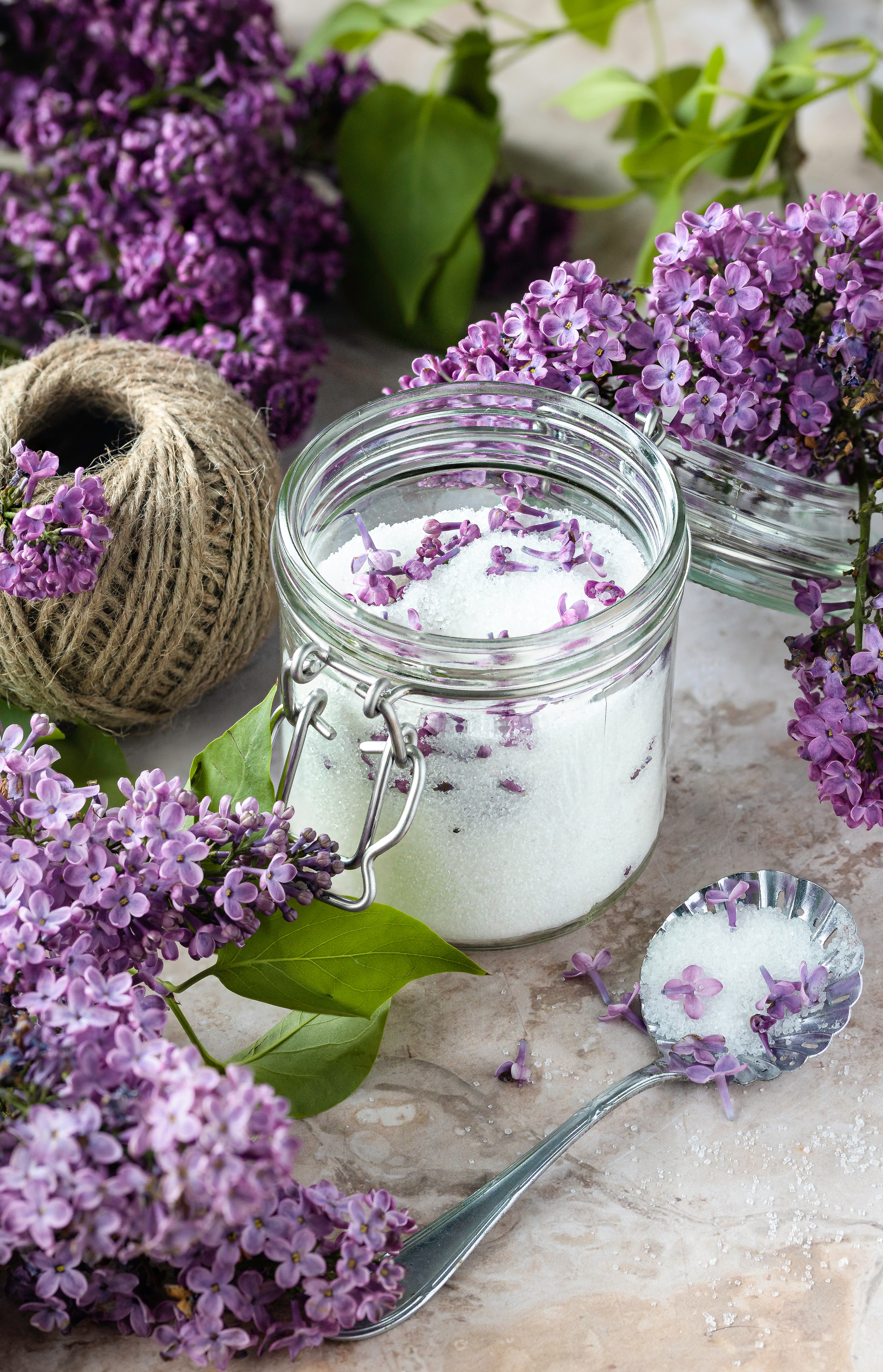 Ingredients: 
1 cup of unsweetened milk of your choice (can be dairy or non dairy)
1/2 tsp of dried culinary lavender (can sub for 4 to 5 fresh lavender spikes) 
1/2 tsp of dried chamomile 
1/4 tsp of ashwagandha root powder 
1/4 tsp of pure vanilla extract or the seeds of 1/2 vanilla bean 
1 tbsp of honey or maple syrup or more to taste (optional)
1/2 tbsp of natural food coloring or fruit powder 
Instructions:
Mix. Add the milk, lavender, chamomile, ashwagandha powder, vanilla, and food coloring (if using) into a small saucepan.  Whisk together. 
Infuse. Warm over medium heat on the stove. Stirring occasionally, heat for 5 minutes, so the ingredients have time to infuse in the milk. A mild simmer with a little steam is best. Reduce the heat if lavender milk begins to boil.
Strain. Take the lavender milk off the heat and strain through a fine-mesh tea sieve into a cup or mug.
Sweeten. Stir in the honey or maple syrup. I used 1 tablespoon but feel free to use more or less according to your taste or none at all.
Froth. Optionally, froth the lavender milk tea with a milk frother to create soft lavender foam.
Serve. Enjoy warm before bed! You can optionally dress up your lavender latte by sprinkling dried flowers on top. The flowers aren't overly practical but look pretty.
---
This recipe was created Irena at the Country Hill Cottage. See the original article here.