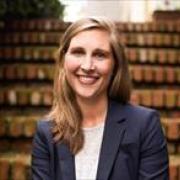 Alexandra Crosswell, PhD
Alexandra D. Crosswell is an Assistant Professor at the Center for Health and Community within the Department of Psychiatry at UCSF. She obtained her PhD in Health Psychology from UCLA in 2014. 

Alexandra's program of research investigates the psychological and biological mechanisms linking chronic stress to disease development in adults, and how mind-body interventions can target those pathways. To examine these relationships she uses a range of methodologies, including prospective observational studies, daily diary studies, experimental design, and mechanism-focused interventions. 

In addition to her own program of research, she serves as the Executive Director of the NIA-funded Stress Measurement Network which is working to enhance the precision of psychosocial stress measurement in epidemiological research studies.