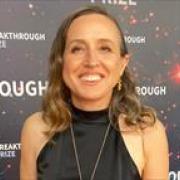 Janet Wojcicki, PhD, MPH
Dr. Wojcicki is an anthropologist and epidemiologist with an interest in early life risk factors for the development of obesity in high-risk populations. Specifically, she is interested in maternal exposures in pregnancy and early-life feeding decisions that can increase risk for obesity by age five. Additionally, she has international expertise, particularly in sub-Saharan African populations, in evaluating the relationship between nutritional factors and HIV and HHV-8 infection and progression.
Dr. Wojcicki's research currently focuses on the evaluation of early life risk factors for obesity. She recruited a mother-child Latino cohort with support from the NIH and CDHNF to evaluate the relationship between exposure to maternal prenatal and postnatal depression and risk for obesity at age 2, 5 and 7. In addition to obesity, Dr. Wojcicki is also interested in how pediatric undernutrition can contribute to HIV progression and infection with HHV-8. She is a collaborator on a long-term cohort study in Lusaka, Zambia.