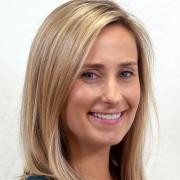 Jennifer Felder, PhD
Jennifer Felder, PhD, is a licensed clinical psychologist dedicated to promoting women's health during pregnancy and early parenting (i.e., the perinatal period). She optimizes interventions to improve psychological, behavioral, and physical health outcomes, such as depression, sleep, and preterm birth. She primarily focuses on targeting novel risk factors for depression. In an exciting new arm of her research program, she is developing and evaluating interventions for poor sleep, which is an understudied problem during the perinatal period. She is committed to increasing access to evidence-based interventions, particularly among populations disproportionately affected by poor health outcomes. To this end, she investigates innovative formats for disseminating interventions, such as digital, co-located, and integrated services.
Dr. Felder received a mentored patient-oriented research career development award (K23) from the National Center for Complementary and Integrative Health (NCCIH), which funds her research at the Osher Center for Integrative Medicine. The focus of this research is to optimize the Mindfulness-based Childbirth and Parenting program to improve sleep during pregnancy.
Dr. Felder is also the Principal Investigator of the Research on Expecting moms and Sleep Therapy (REST) Study, which is funded by PTBi. This randomized controlled trial compares digital cognitive behavior therapy for insomnia to usual care among pregnant women.