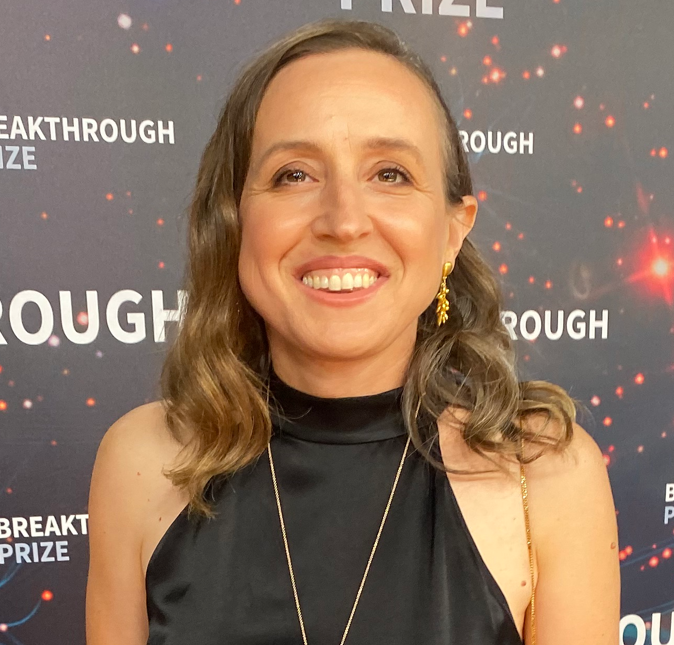 Janet Wojcicki is an Associate Professor of Pediatrics (and Epidemiology) with a focus on prevention research for childhood obesity and associated metabolic disease. She has several longitudinal mother-child Latinx cohorts recruited from San Francisco hospitals over the last 15 years to investigate better ways to prevent the development of obesity in high-risk children. 
Janet and her team have looked at how different nutritional interventions (e.g. exclusive breastfeeding, reduction of sugar-sweetened beverages) may have a long-lasting impact on cellular health in children.  Elissa Epel, Co-Director of the AME Center, asked her a few questions in this exclusive Q&A to learn more about Janet and her research interests, and what is yet to come.
Elissa: Janet, one thing about your work in metabolic health is that it is both broad in its scope but it always comes down to the question of "How can we improve maternal pregnancy health and thus the  health of their babies?" Why this focus? What motivates you the most? What keeps you up at night?
Janet: I have become a "prevention scientist."  I get excited about the possibility of finding simple, previously overlooked or unknown solutions to complex problems.  I also like examining problems in non-traditional ways of thinking about things from different angles.   
One of the advances in understanding how adults age is realizing that we can measure indices of cellular aging long before people get a disease, such as inflammation and immune cell telomere length.  We can measure it in childhood, and we can measure it at birth. We have done many studies showing the beneficial impacts of breastfeeding on child cellular health, as indicated by leukocyte telomere length.  These benefits may not be discernable in the first year of life, or at the time of breastfeeding but our results indicate they should up by 3-5 years of age.  The trajectories of children's health, including cellular health, are full of undiscovered surprises.  We keep learning how early health risks are embedded in the body.  
The fact that one in two adults will be obese by 2030 is what keeps me up at night.  If we can prevent more children from becoming obese, we can ultimately improve adult health and extend life expectancy and reduce the overall burden of chronic disease.
 Elissa: What is your next study? What is your ideal study if you were not limited by traditional sources of funding?
Janet: I am also interested in risk algorithms and risk modeling for use in the clinical setting to help guide clinicians to target children at the highest risk (in the first 6 months or 1 year of life, before the onset of obesity). 
Ideally, I want to pilot this algorithm in UCSF high-risk clinics to see if multiple variables combined in an algorithm to predict risk by age 5 can help clinicians and families successfully target and prevent obesity when kids are still in infancy. 
It would be great to do an intervention city-wide at the nursery/preschool level to see if intensive nutrition and behavioral interventions could change not just obesity incidence but other chronic and allergy-related diseases that impact a large number of children including asthma and food allergies.
Elissa: What policies would you change?
Janet: The obvious policy, that would have a big impact, is no juice or other sugar-sweetened beverages for any an all kids! 
Even 4 oz a day or 4 oz every other day of 100% fruit juice is too much.  I was part of the study on ridding sugared beverages at UCSF (link to the JAMA paper here).  However,  we still offer 100% fruit juice at UCSF even with our healthy beverage initiative.  This does not help kids: These drinks are nutrient-poor and energy-dense. 
Also, we still offer diet drinks at UCSF -- there is more data to suggest diet drinks can impact microbiome leading to risk for metabolic disease.  How much data do we need before we change our food environment in places that serve children – schools and hospitals?
Elissa: What advice do you have for those going into health research? 
Janet: Dream big and don't give up!  We need more people who aren't afraid to think outside the box and passionate about building a better future.
If you would like to learn more about Dr. Wojcicki and her research visit her UCSF profile here.
---
Dr. Janet Wojcicki, Ph.D., MPH, an Associate Professor of Pediatrics at the University of California, San Francisco.
Dr. Elissa Epel, Ph.D., is a Professor in the Department of Psychiatry and Co-Director for the Aging, Metabolism, and Emotions Center at the University of California, San Francisco