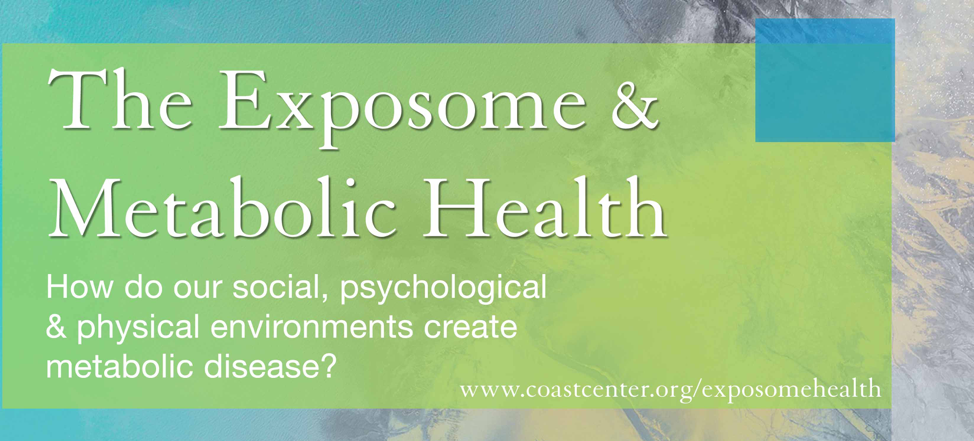 On September 19, 2018, the Sugar, Stress, Environment & Weight (SSEW) Initiative hosted the 12th Annual SSEW Symposium, "The Exposome & Metabolic Health." The symposium centered around the topic of toxics and how exposures in our social, psychological, and physical environments can negatively affect our healthspan in the form of metabolic disease.
The event invited key researchers, healthcare providers, and environmental health and policy advocates from across the UC campuses to give Ted-style talks in a day-long conference that was open to the public. Speakers discussed the role of social relationships, chemicals found in everyday items like beauty and hair care products, and our food environments in encouraging negative health outcomes such as obesity and diabetes, breast cancer, and even Alzheimer's.
Talks were given by the following notable experts and included the following topics:
An expert panel examined health policy and next steps in a session titled "Understanding Policy Implications and Actions: Multiple Paths to Change." The panel included the following key community leaders, who spoke of the robust personal and professional experiences that informed their unique perspectives:
Lastly, to give members of the public a chance to ask their most burning questions, a live panel was conducted via Facebook Live and moderated by Dr. Elissa Epel, UCSF. The panel included the following members:
Did you miss the event? Visit UCTV to watch live recordings of each talk here!